/b/tard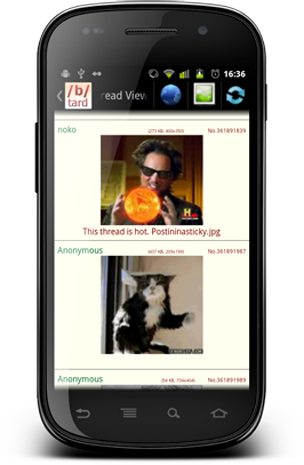 Fastest 4chan /b/ browser. If you want a lightning fast and streamlined app to get your funny on, look no further.Fresh Ice Cream Sandwich style interface.
Pull to refresh
Previously loaded posts have their post and image counts updated
Gallery/image only mode
Download All ImagesNo more scanning through the same old trash again and again!The ultimate lurker 4chan /b/rowser.