MateWire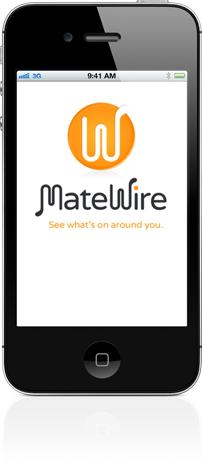 We helped our friends develop their app Matewire.

Matewire – See & join local activities happening right near you, right now.We all love doing things – going out, exercising, exploring interesting outdoor activities in our cities. However, it's hard to know what cool things are happening around us right now.Matewire helps solve that problem by showing you activities that are on right near you, right now. Join other people's activities and create your own. Whether a friendly outdoor soccer game in the park, an art gallery opening or a trivia night at the local pub tonight – as long as it is near you, you will be able to find it.
Perfect for those moments when you have nothing planned, want to do something and don't know where to look.